May 26, 2020 - You can now search your Slack channels! 😃We improved some features such as ability to delete your comments and fetch latest Slack information and delete Figma files (if you want to!).
Search Slack channels.

You can now search for Slack channels in comment section. Some of the most requested feature. We noticed many teams have hundreds of Slack channels so it's not easy to simply go through list of channels. Instead, search!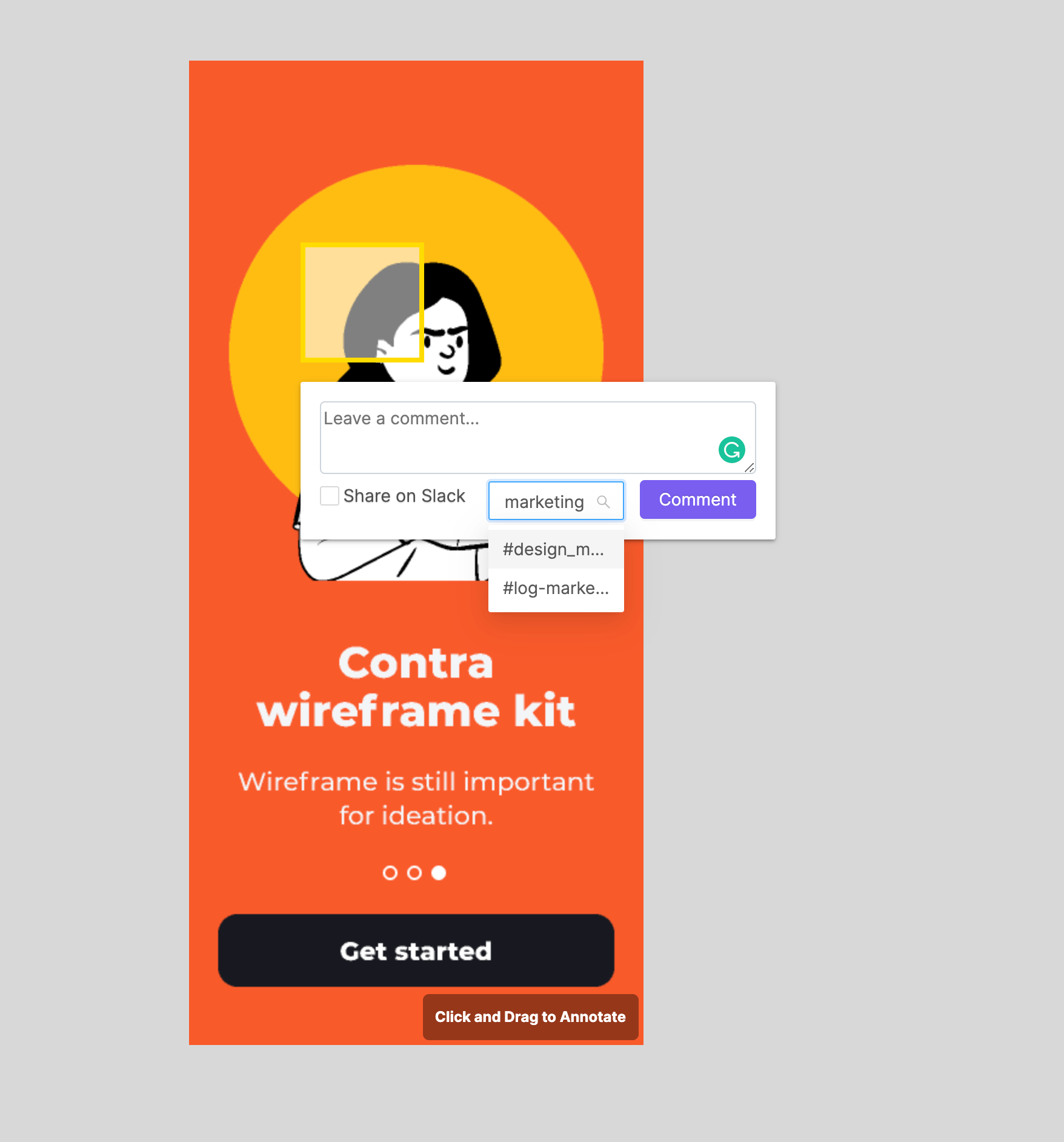 Comment delete

. Delete a comment on your frame page. While it's a no-brainer you should be able to delete your comments, we wanted to make sure we have our data structure right.

Fetch latest Slack channels and users

. Currently, newly added or edited Slack channels and Slack users are not automatically updated in Pixelic. For the time being, you can go to

Account Settings

on the top right corner and click

Fetch the latest channel and user list from Slack

to update your channel/user list.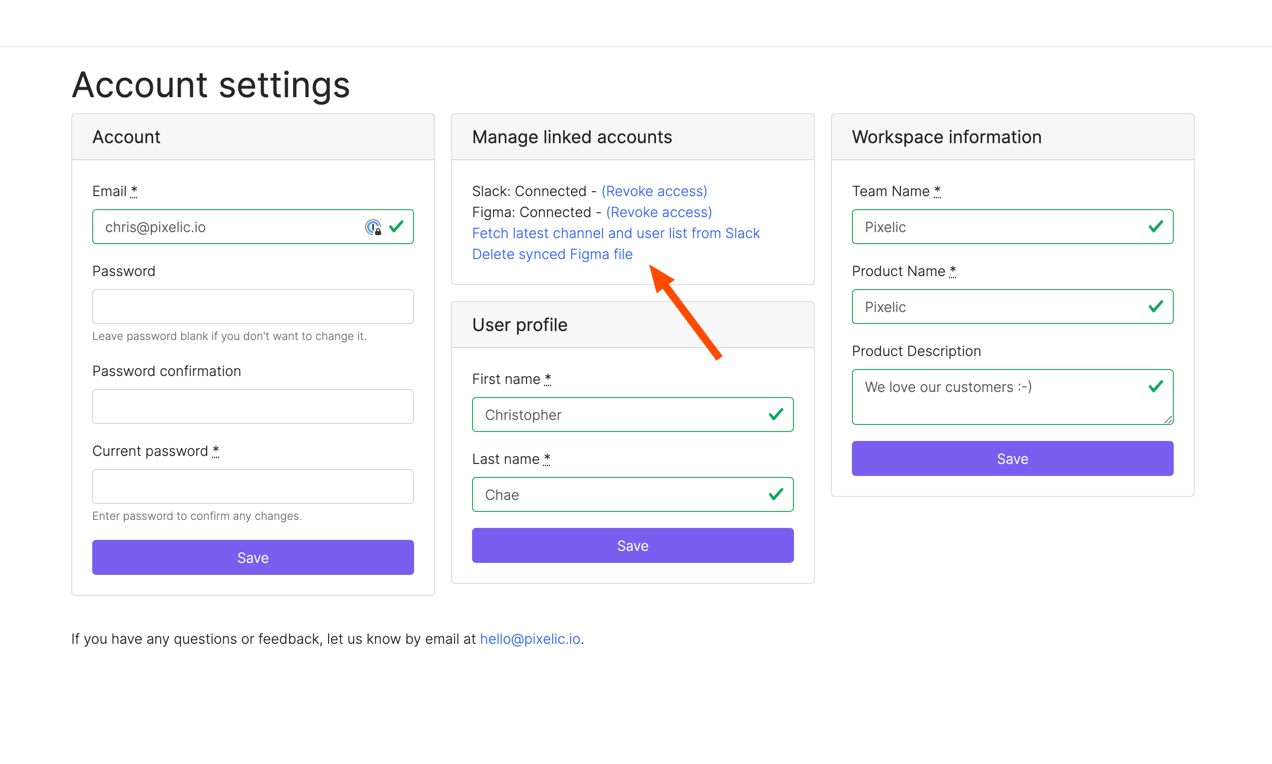 Delete Figma file

. Currently, Pixelic only supports a single Figma file (we're getting to multiple files and projects!). So if you want to start over, click

Delete synced Figma file

on your

Account Settings

page.
Improved user onboarding

. We improved the onboarding and sign up process for our users. You'll have a multi-step onboarding guide as well as a way to invite your teammates during your onboarding.

Fixed minor bugs

. We've had some bugs and issues, we're constantly working on fixing them. Here are a few we fixed since last update:
Fixed Invite/Help button
Slack thread sync issues
Taskify show up issues
Comment deletion issues
Error message occurs when invited other user
When annotated on a Figma frame, frame disappears
...and a bunch more!