April 6th, 2020 — You can now view comments being updated from both sides (Slack and Pixelic). 🎉We also made updates to Slack channel selection, your most recent channel is already selected so that you don't have to scroll through all of your Slack channels. More features to come on this.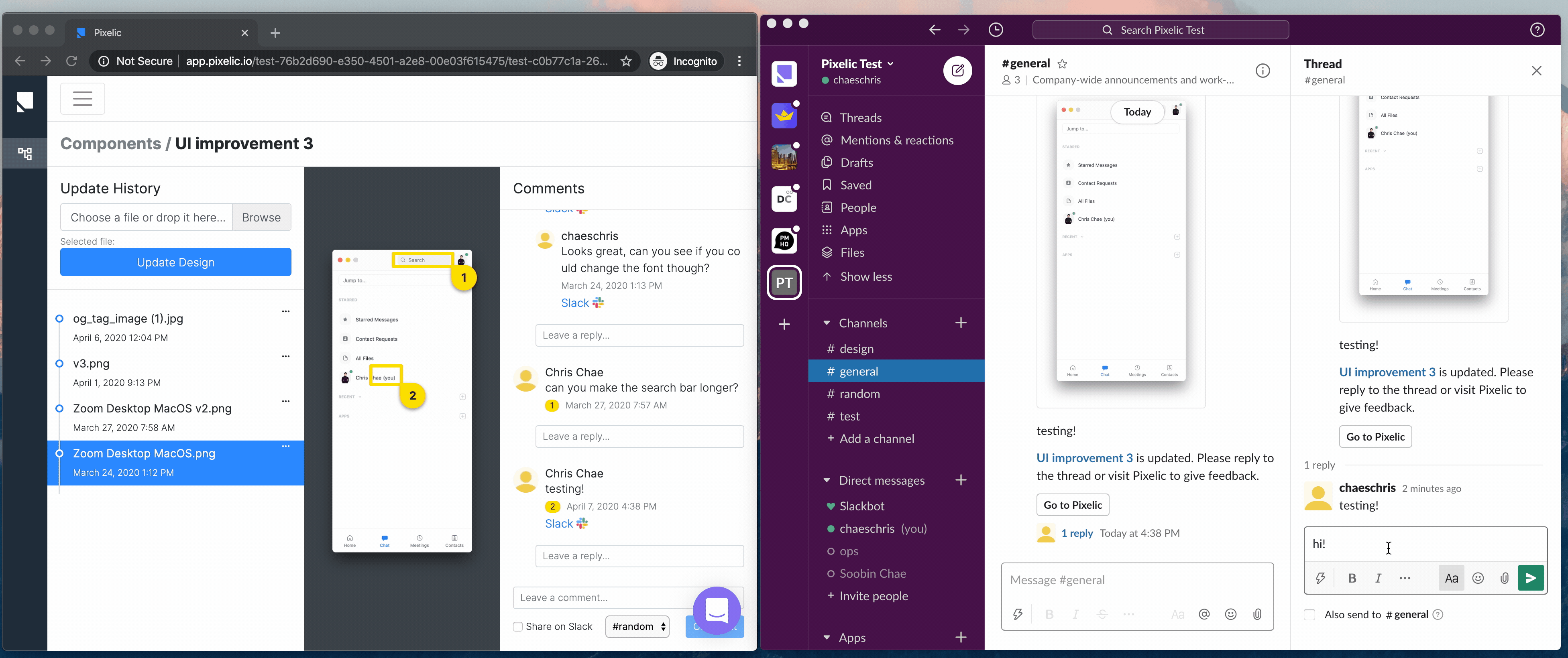 Here are our detailed improvements and updates for this release:
Ability to view comments real-time instantly without refreshing the application
Recent Slack channel selection

Pre-load the most recent Slack channel used for sharing.
Improved comment, annotation, version selection status
Updated empty state for the Component Detail Page
Better usability - auto-resizing the text area for annotated comments
👩‍💻Where are our team members currently?
Since our team is working 100% remotely and always on the move, we wanted to update our community members where our team is currently in. Stay safe everyone!
SJ - Naju, South Korea
Bia - Seoul, South Korea
Chris - Chicago, USA
Arthur - Seoul, South Korea