July 24, 2020 — Search, order, sort, view recent updates, and pin Figma frames. These features will help you instantly locate Figma frames and share them with the team.
Find specific Figma frames by entering frame titles. You can also try partial keywords to bring up the matching frames. This feature can be best used if you have hundreds of similar screens with different states/cases. Just make sure you're naming your frames in Figma! 🙃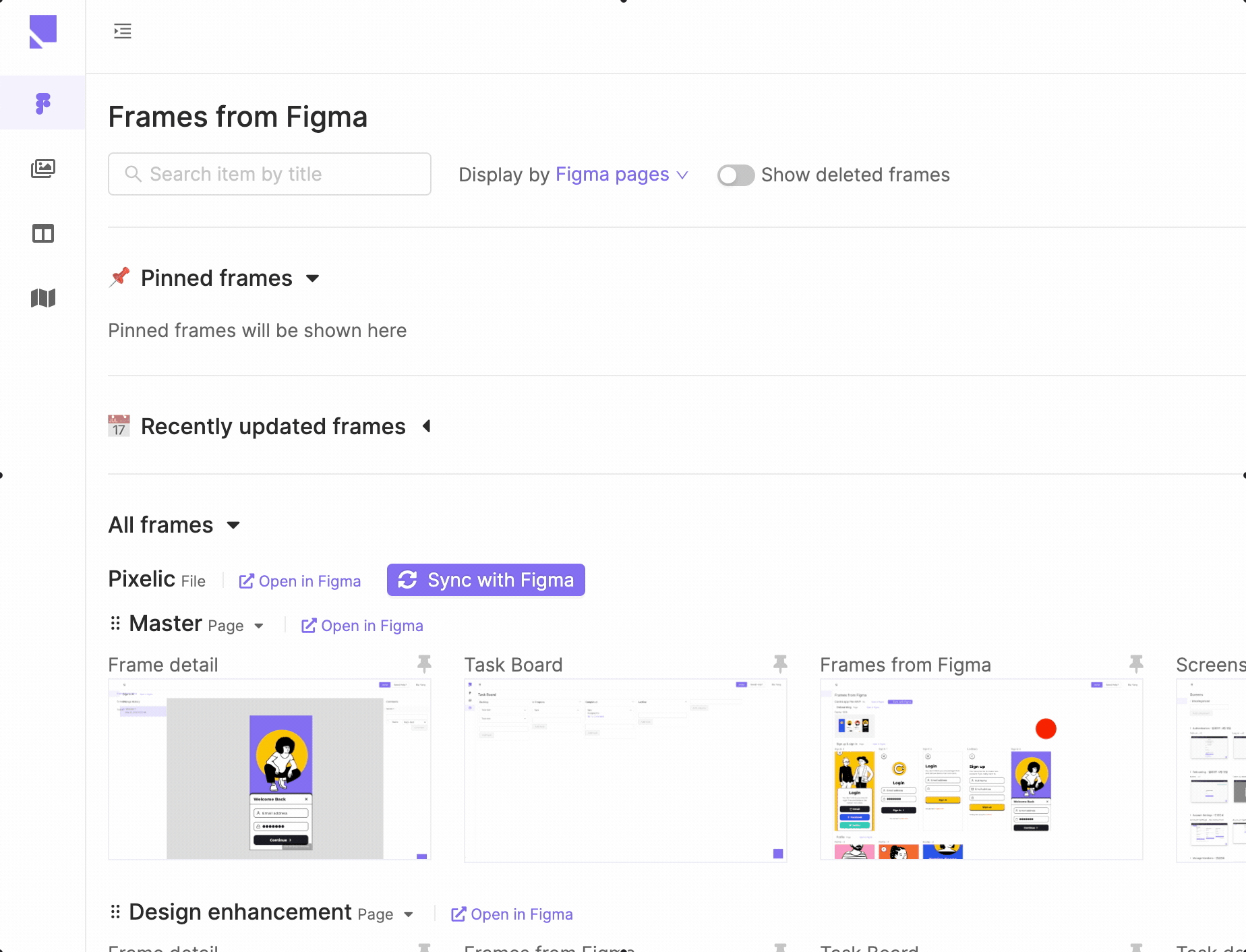 You can pin specific frames by clicking the pin icon located on the top right of each frame box.
🏞 Show recently updated Figma frames
When you need to quickly find most recently updated frames, this feature comes in handy. You'll be able to find up to 10 most recent Figma frames in this section.
Order & sort by Figma frames or last updated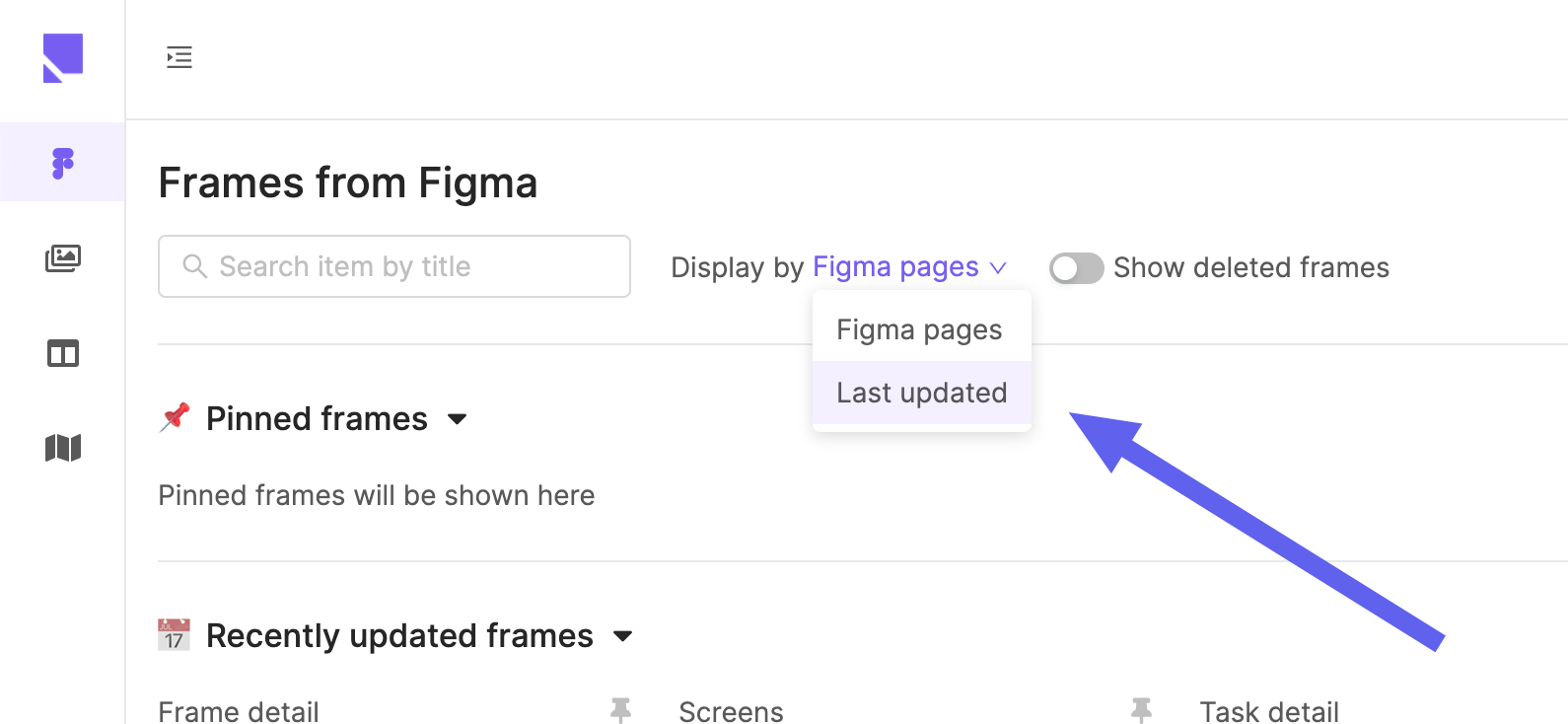 You can sort & order your entire Figma file by (1) frame title, or (2) last updated.
💫 Upcoming features & updates
🏎 Speed/stability enhancement (3x in speed)
📂 Multi-file support
⚙️ A dedicated Figma plug-in
✏️ Notion-like documentation feature
🔔 In-app notification
We're excited to ship "viewer for Figma" as it was one of the most highly requested features and it provides instant value to product designers wanting to easily navigate their Figma files. To view the previous product changelog,
click here
.