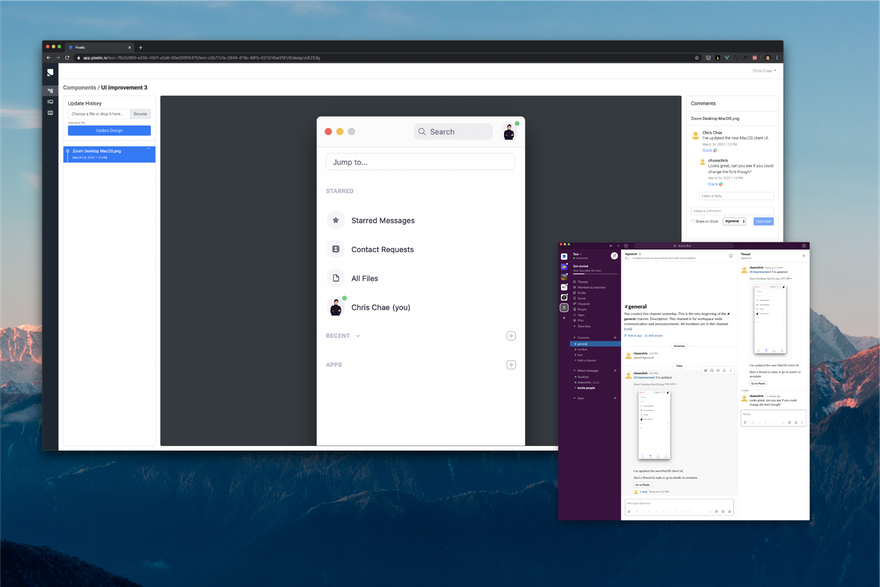 March 23, 2020 — We released our Slack integration that allows Pixelic users to sync Slack comments with Pixelic comments. Members can now use Slack thread to give direct feedback for a design update on Pixelic. Members who have Pixelic accounts can also share updates directly to a Slack channel.
Here's our detailed improvements and updates for this release:
Ability to sign up and sign in with Slack
Support for comment links
Allow Slack members to see their profile picture and display name on Pixelic
Improved security for Slack integration
Annotation numbering
Improved UI for annotated comment box

Better readability

- When hovering over an annotation, highlight the connected comment on the right panel

Better readability

- when hovering over a comment, the comment is highlighted
When a member clicks a comment, gray-out the rest
Display comment order in numbers (1, 2, 3,...)
Where are our team members currently?
Since our team is working 100% remotely and always on the move, we wanted to update our community members where our team is currently in.
SJ - Naju, South Korea
Bia - Seoul, South Korea
Chris - Chicago, USA
Arthur - Seoul, South Korea