April 22nd, 2020 — You can now convert ANY feedback into trackable tasks in ONE click. We also renewed our layout design as well as whole new set of colors! 💜
Taskification

. Turn any feedback comments into tasks in one click. View all of the tasks in one single place, so you can do them later.
Design renewal.

We're purple! Gave cleaner look and adjusted layout designs so that comments, tasks, and designs are more visible.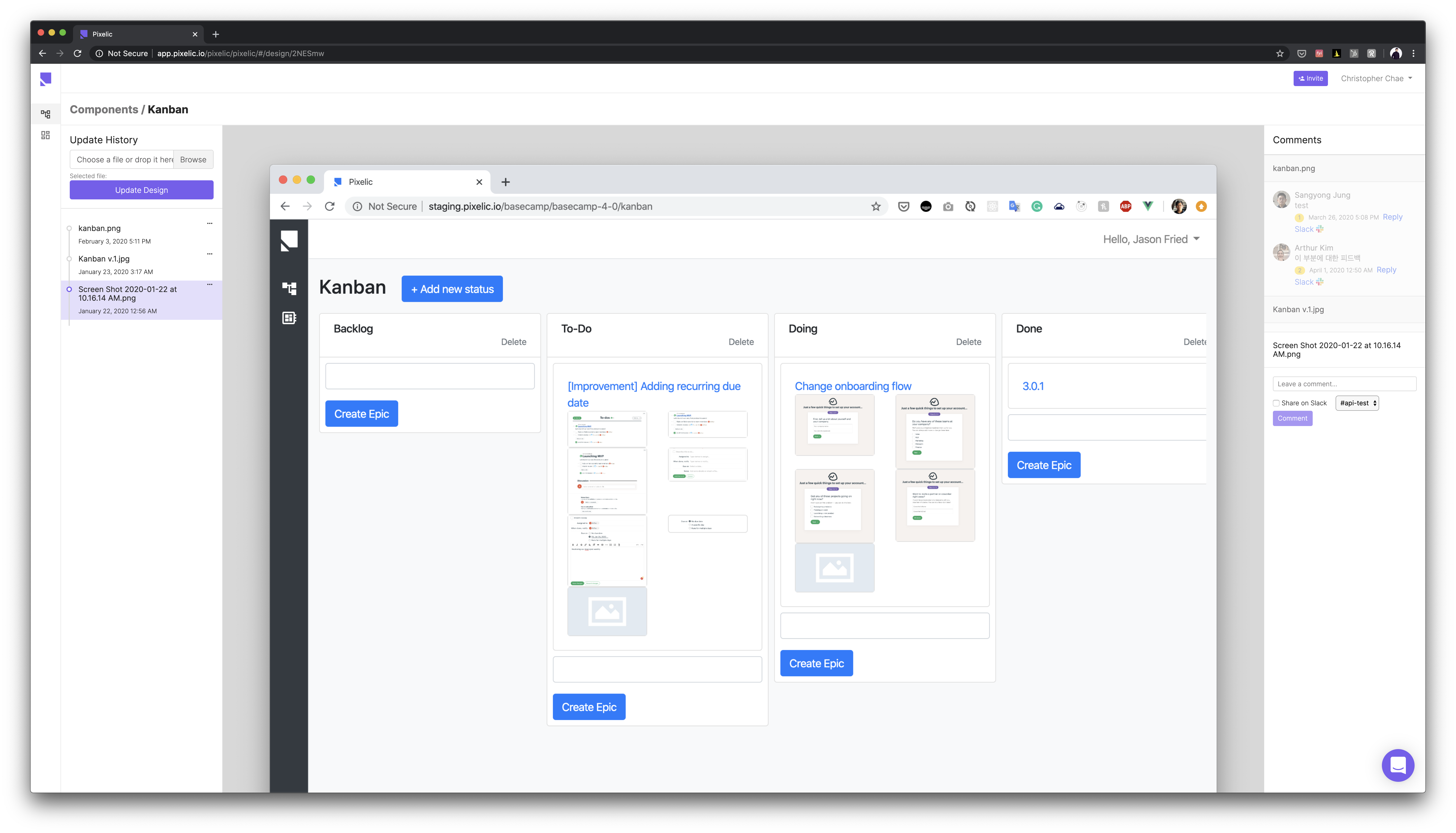 🔧
Improvements & bug fixes
Fixed image break on Slack.

Before we fixed this issue, images shared on Slack from Pixelic would not load after 24 hours. This was a known issue, and we finally fixed it - images stay visible even after 24 hours.

Word-wrapping on comments.

Comments are now wrapped so it's easier to read them.